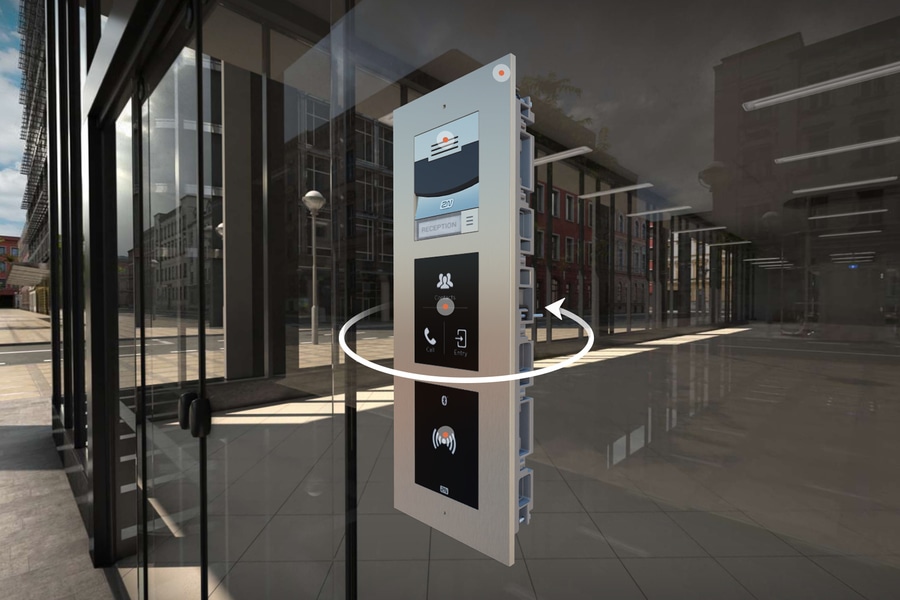 #

Inspiration
Product Photos Are No Longer Enough. Experience 3D Animation
Imagine a building where 2N products have been installed to create the ideal solution for access control and door communication. Can't imagine it, you say? Don't worry. Read on.
You can experience everything in person with the aid of the new 2N Virtual Experience application. Immerse yourself in a virtual tour of a building with installed 2N products. First choose the type of building you're interested in. Is it an apartment block, a commercial building or a family home? Let's say it's an apartment block. An overview of all the areas where you can install our products will be displayed. The impressive 2N® IP Verso for the main entrance doors, the rugged 2N® IP Force in the garages and designer 2N® Indoor Compact answering units in the apartments.
Have any of our products caught your eye and would you like to find out more about them? Click on the product and you'll see several options. Rotate the product 360° to take a look from all sides. Disassemble it and check the parts it's made up of. Or simply download important documents about the product.
Amaze your customers with a virtual presentation too. They'll be able to see for themselves that if they purchase the 2N® Mobile Video app, they can open the door for visitors from a lounger in the garden. Show them how elegant and practical the 2N® Indoor Touch 2.0 looks on a stand at reception in an office building. They'll get a better idea of how the installation of a 2N® Access Unit 2.0 Bluetooth & RFID device in a lift can speed up the vertical movement of people in an apartment block.
Take a 3D walk around the building to discover new places where you haven't thought to install our products.
Start a virtual walk: https://virtual-experience.2n.cz/