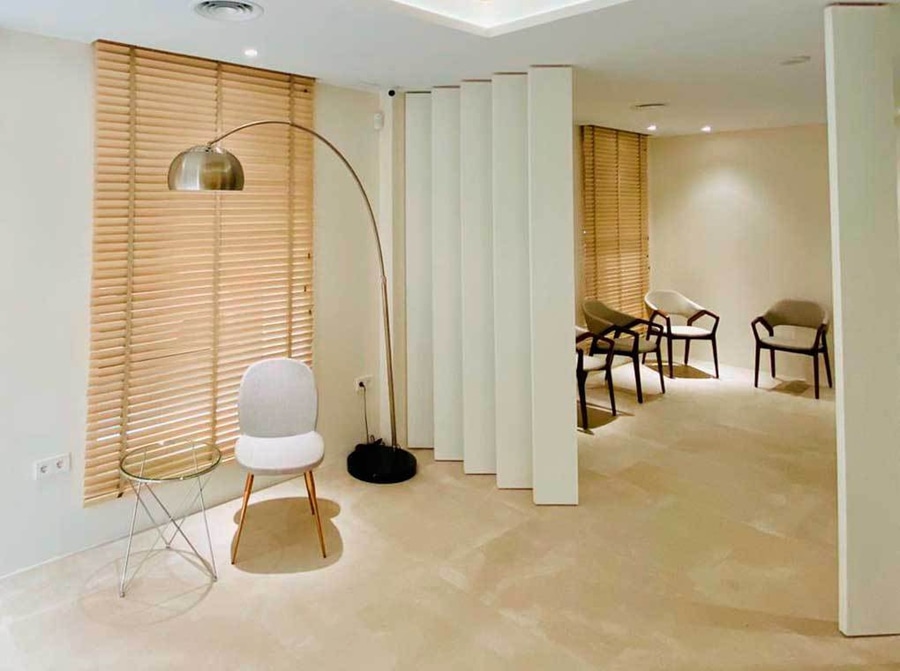 #

Inspiration
Avant-garde and elegance at the Ilicitano Medical Institute
The design furniture of Angel Cerdá protagonists of the new Ilicitano Medical Institute Dr. Francisco Soler
The recent opening of the new Ilicitano Dr. Francisco Soler Medical Institute marks the end point of an ambitious comprehensive reform project that has sought to combine functionality, elegance and light.
Since they discovered the possibilities that our Harmony Collection offered them, they knew that Angel Cerdá SL had what they were looking for.
For their two waiting rooms they chose our chairs model 4068 and 4019, which, although being different models, are similar in avant-garde design and the use of walnut as a prominent material. In fact, this wood has been, along with tempered glass, the protagonist in his offices and boardroom. The model 3003 office table, with a walnut top and drawers in mink gloss lacquer, and the 4066 chair, as well as the model 1031 meeting table along with the 4008 chairs, were chosen to continue with the storyline of the interior design project, from the entrance hall to the interior rooms.
The versatility of our Atelier Catalog is enormous, both for main spaces and for secondary corners. An example of this is the entrance hall, where the 2040 model corner table and 4081 chair have been placed; two small details that enrich the view of the first time.
The end result is spectacular: rooms that give off tranquility and harmony so that both the medical and administrative staff of the clinic, as well as the patients, feel comfortable and relaxed in a very pleasant environment.
Would you like to know each of the details of this interior design project with Angel Cerdá furniture for the Ilicitano Medical Institute? Access our website!