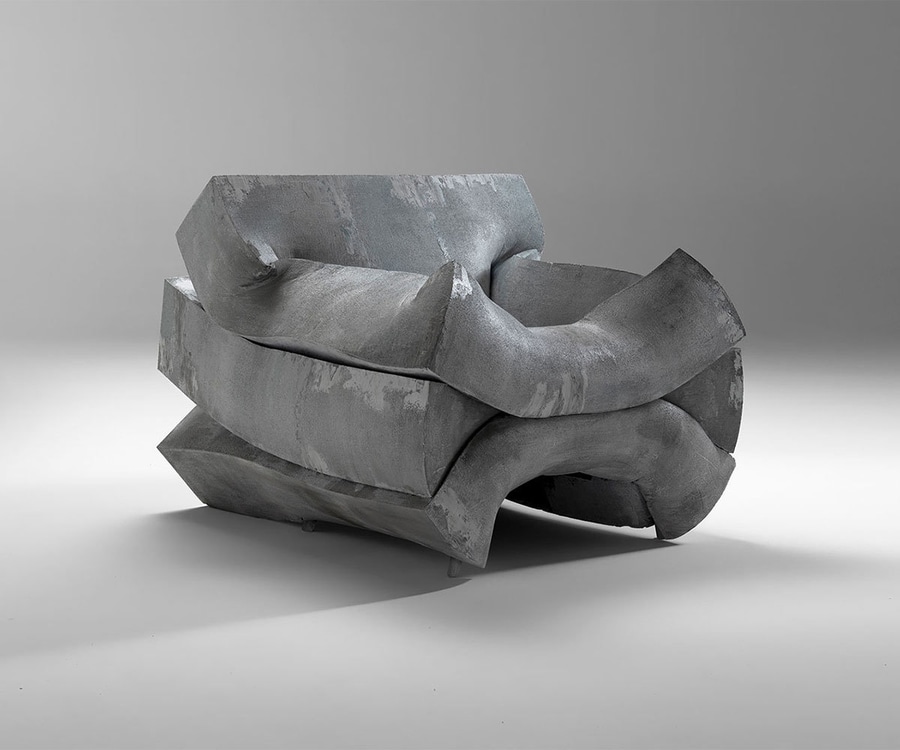 #

Product Trends
HORM presents MASS PRESSURE armchair by Dror
From a cubic meter of foam rubber to a functional work of art
On the occasion of the Salone del Mobile 2021, Horm consolidates its collaborations with world-famous creatives by
presenting the MASS PRESSURE armchair, designed by the award-winning designer Dror Benshetrit, known for
his works in the fields of furniture, architecture and art.
The project was carried out using Horm's know-how in upholstery and the innovative technology of Novacolor, a
premium brand of the San Marco Group specialized in decorative finishes for walls and floors.
The MASS PRESSURE armchair is the result of compression as a means of transforming a cubic meter of foam
rubber into a functional object. A tubular metal frame provides a desirable sitting position, where the foam is attached
providing the chair with an innovative and captivating expression.
Made with three layers compressed within a painted metal structure, the armchair will be available in a single version
as a real work of art dedicated to galleries and museums. The project is the result of a complex, totally manual
surface treatment to make the foam paintable with oxidized copper and/or concrete effect: a result with a remarkable
visual impact that preserves its softness. In this way, each armchair is completely different from the others.
Renato Zamberlan, Co-Owner e Creative Director of Horm says: "For this project I have specifically chosen an
internationally renowned designer who shares the values of the brand and its stylistic features. When Dror expressed
the desire to create a product capable of transmitting the enormous pressure of man, understood as mass, on the
environment and its resources, and that becoming aware of this is the first step towards a change of direction, the
collaboration with Novacolor and its research laboratories was automatic.
We are proud that, in a competitive world such as that of design, Dror has considered Horm worthy of his creative
genius, making the collaboration and the product even more exclusive"