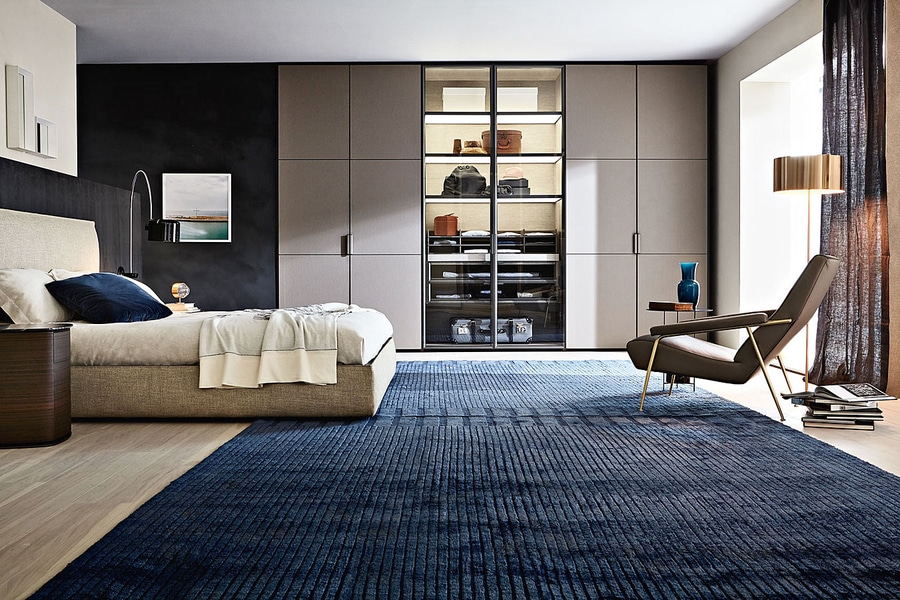 #

Product Trends
Gliss Master | Skin
The Skin door is completely covered in eco skin and has a particular aluminium frame that gives the surface characterizing square patterns. Available only in the hinged version.
Innovative invisible hinges inserted in the base and top of the wardrobe guarantee visual cleanliness, and the door, covered in a eco skin, has no visible hardware. Handle in pewter finish or pewter covered in eco skin.
Register now to be the first on MOLTENI.IT! Get your VIP access to the new MOLTENIGROUP.COM website on line from April 5th with exclusive content from Salone del Mobile 2016 and be already on the list for the Milano event.
Come and discover our latest Molteni&C Dada and Armani/Dada news at the Salone del Mobile from the 12th to the 17th of April.
MOLTENI&C stand: HALL 20 STAND A01/B02/C02
DADA & ARMANI/DADA stand: HALL 11 STAND B15/C16