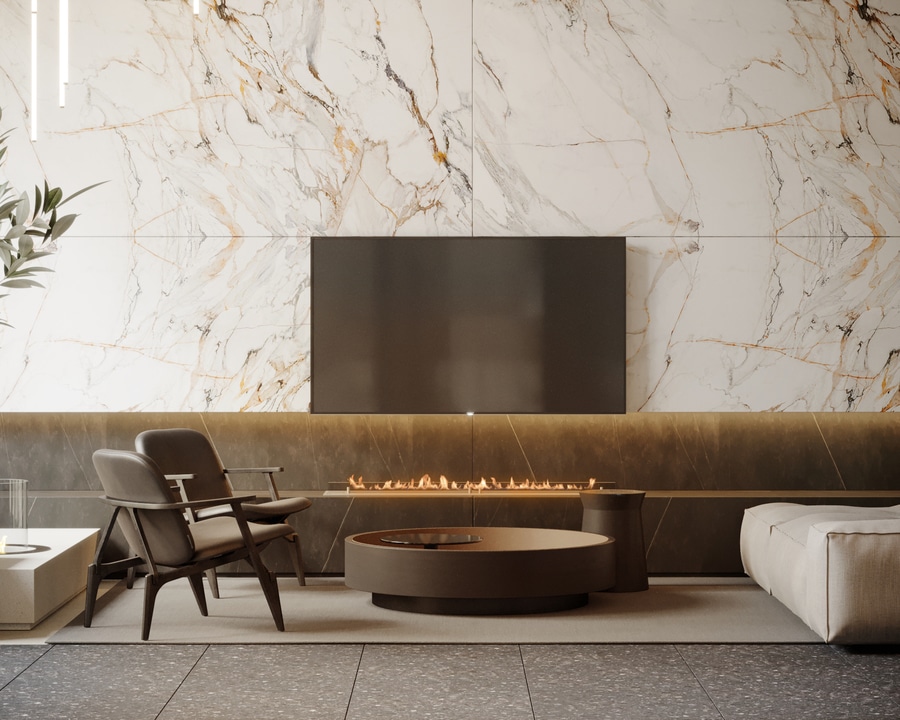 #

White Papers
TV over a fireplace
How to choose the safest option?
In recent years, a TV above the fireplace became extremely trendy in the world of interior design and architecture. Connecting two strong elements that increase the viewing experience might be a beneficial solution for both the designer and the homeowner.
However, in 2018, in the USA alone, there were over 4000 accidents concerning an incorrectly installed TV screen. This combined with unique conditions created by the structure of fire units creates multiple challenges for the architects and interior designers.
In this article, we will present all crucial aspects of a safe architectural project with a TV mounted above a fireplace.