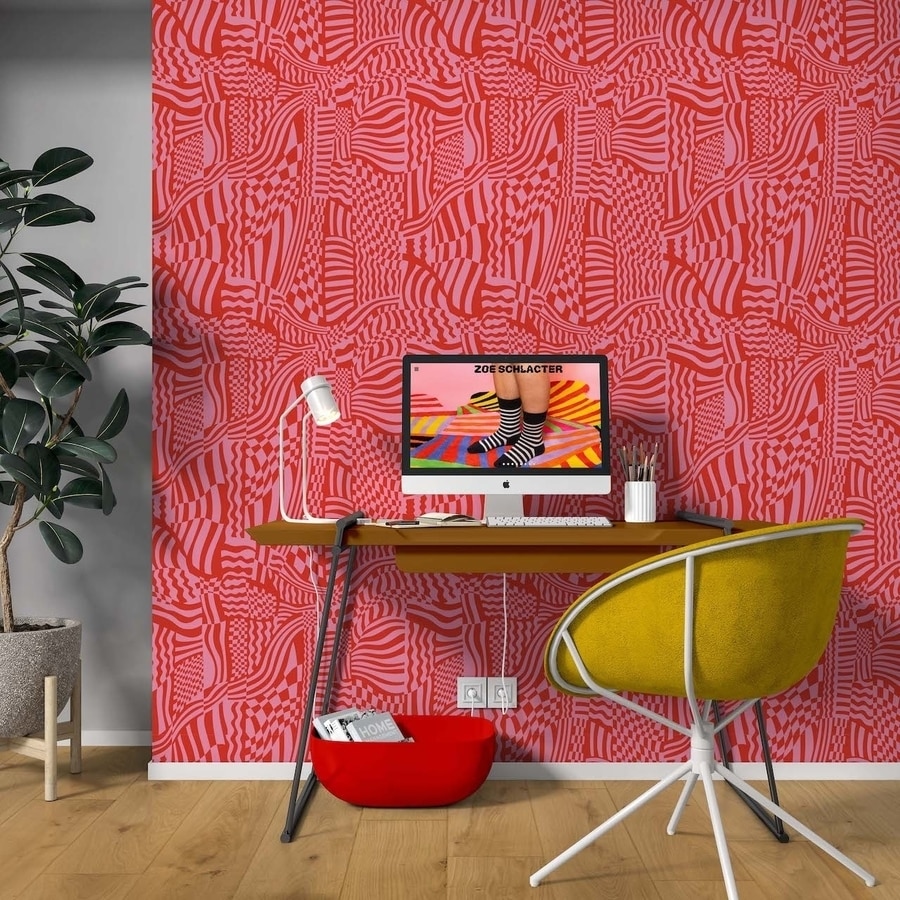 #

Product Trends
This Renter-Friendly Wallpaper Collaboration Is Made for Maximalists
With designs that excite the senses, the new Otto Studio wallpaper capsule collection designed in collaboration with artist, pattern maker, and designer Zoe Schlacter will turn any home – even rented ones – into an art gallery.
Schlacter, known for their maximalist prints as home textiles, home accessories, and fine art prints, was excited to experiment with the process of creating wallpaper and decals. "Often, my home decor pieces feature non-repeating designs, so I was excited to have the opportunity to realize some of my concepts as repeating artwork," they share. Using Otto Studio's peel-and-stick wallpaper as a base, Schlacter created a set of designs "inspired by Op Art, Memphis Design, and eccentric forms from the natural world, like funky gemstones and out-of-this-world flowers."
While the collection is certainly vibrant and bold, Schlacter can still envision the designs working in the homes of those who are perhaps a little color- and pattern-adverse. "I could see our wallpaper used as an interesting border or framing device, perhaps cut into an interesting shape to highlight a particular piece of art or feature of a room," the designer muses. Alternatively, those who want to channel their inner maximalist can start small with installing the paper to a piece of furniture or lining the back of a bookshelf instead of taking over an entire wall. Wherever you place it and however large of a space it fills up, this wallpaper collection will command the attention of anyone who enters the room.
For more information about the Zoe Schlacter wallpaper collection, visit thisisottostudio.com.