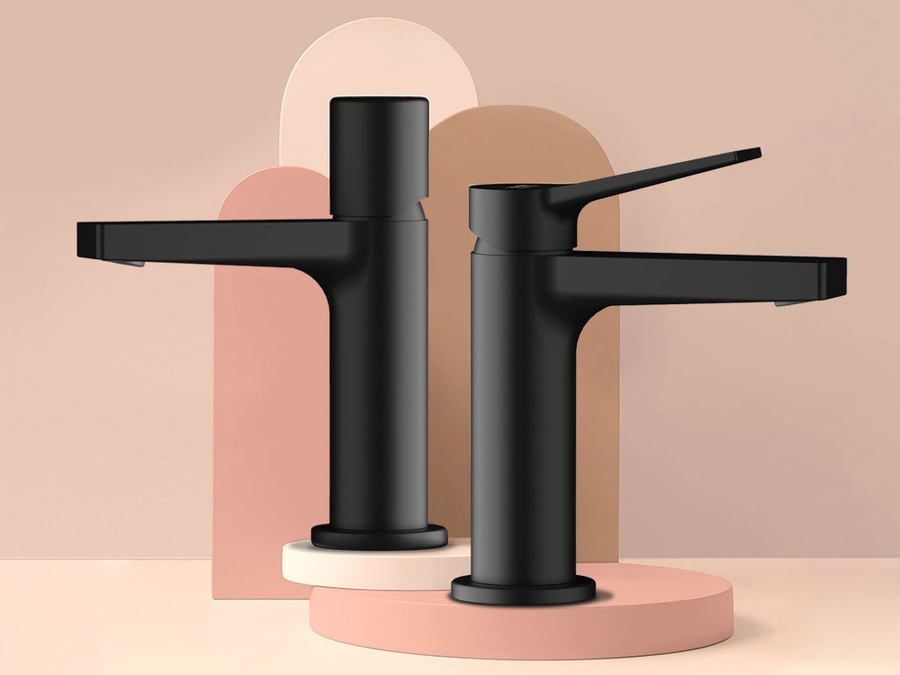 #

Product Trends
SLASH & DOT collection
New versatile mixer faucet collection
SLASH & DOT are two complete faucet solutions for bathroom and kitchen that share a modern and compact design.
The round body of the mixer develops on a 35mm diameter cartridge and is connected via a soft curvature to a spout with flat surfaces and rounded edges.
The mixing lever in the SLASH version has a fixed inclination of 11° which differentiates this collection from any other proposal in the catalog and which gives the mixers an exclusive and modern style.
The DOT lever instead eliminates the mixing rod, accentuating the continuity of the design and giving the whole collection a more minimalist elegance.
These collections are available in the following finishing colors: chrome (CR), matt black (NO), matt white (BO), brushed nickel (NP), visual steel (XV), brushed gold (BG ), shiny gold (DO).