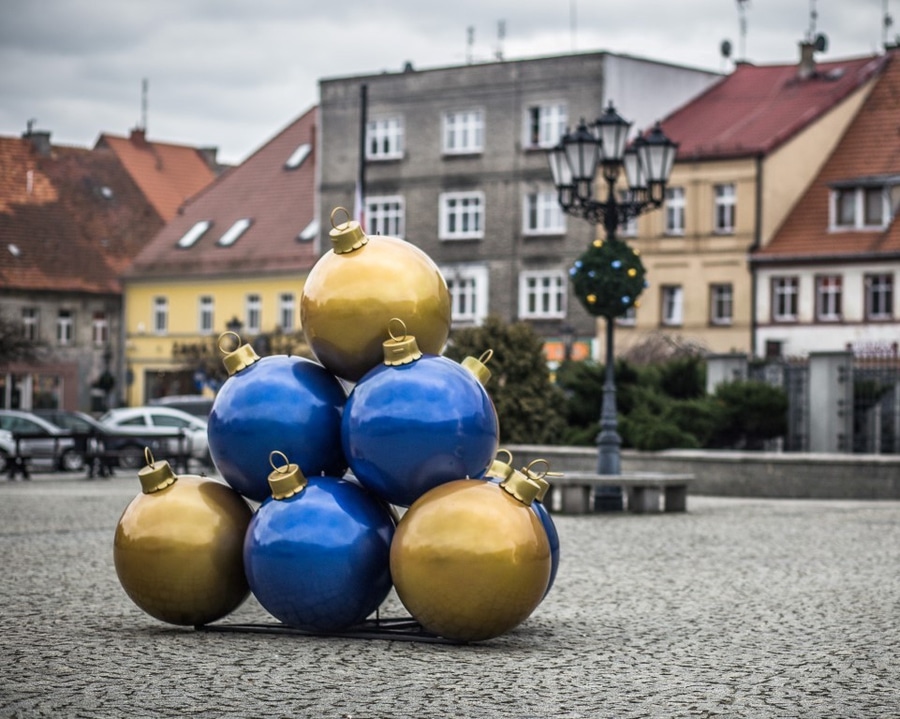 #

Product Trends
The most beautiful XXL xmas Balls
XXL xmas Balls for public spaces.
Plain and boring Christmas decorations are a thing of the past now. This season is a new era of creative decorations in public space – giant, glowing baubles from the TerraChristmas collection are the best choice.
Pyramids of baubles are more and more visible in Polish and European cities. The secret of a unique pyramid form hides inside: giant baubles are fixed on a special rack that guarantees stability of a decoration. The next advantage of the decoration is its reliability: balls are made of fiberglass, the material that guarantees the highest resistance to the changeable weather conditions and mechanical damage. The decoration will not change its form or disappear from the dedicated place, if they are properly fixed on the rack.
Deep red and precious gold - this is a timeless Christmas combination. This classical mix of shades is one of many possibilities – large baubles for cities go in almost all colors and their shade can be adapted not only to a Christmas season but also to given architecture. Decorations from the TerraChristmas collection will make the Christmas illumination of a city properly presented and exposed, changing common surroundings into the fairy Santa Claus world.