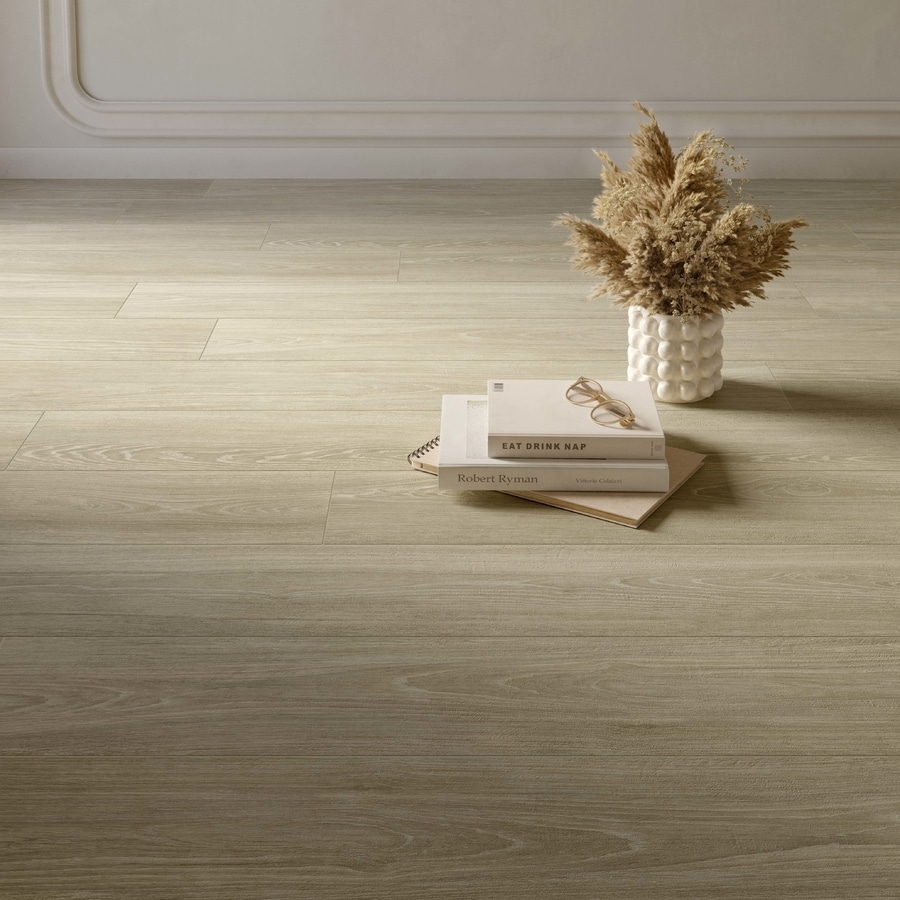 #

Product Trends
Bring the natural world into your home with Casalgrande Padana's porcelain stoneware tiles
Nature-evoking shapes, colour schemes, and decorative elements like plants and flowers help you bring the natural world into your home, creating a cosy, relaxing ambience and enhancing physical and mental wellbeing.
The idea that spaces can influence people's perceptions and moods isn't new. Thousands of years ago, Hippocrates wrote about how people's wellbeing is closely linked to the place they live in his treatise "On Airs, Waters, and Places". More recently, disciplines like epigenetics, quantum physics, and neuroarchitecture are lifting the veil on how our environment affects us. As a result, the home is no longer just a furnished building. Instead, it's a place that resonates with the people living in it, improving their wellbeing.
Nature-evoking shapes, colour schemes, and decorative elements like plants and flowers help you bring the natural world into your home, creating a cosy, relaxing ambience and enhancing physical and mental wellbeing.
Casalgrande Padana tile collections
Casalgrande Padana's wide range of porcelain stoneware tile collections stands out for its sophisticated beauty and variety of colours, formats, and finishes. These innovative stone- and wood-effect tiles are made with natural materials. In addition, they combine the charm of the materials that inspired them and the excellent technical features of porcelain stoneware, making them perfect for indoor and outdoor floors and walls. Their modern design and a wide range of nature-inspired colours and formats (from 8.2x25 to 120x278 and 160x320 cm) make these tiles a functional and versatile solution for any interior design project. In addition, the outdoor versions with an anti-slip finish (20 mm thick) can be laid on screed with adhesive or dry-laid on sand, gravel, or turf to create elegant spaces and visual continuity between indoors and outdoors.
Bios Antibacterial®: ensuring optimal hygiene at home
Bios Antibacterial® is Casalgrande Padana's exclusive silver-based treatment that helps eliminate 99% of bacteria from the tiles' surfaces. This treatment is incorporated permanently into the porcelain stoneware tiles. Therefore, it's always active whether there's light or dark because it doesn't need UV radiation to be activated. Bios Antibacterial® uses a technology based on silver ions, which removes bacteria and prevents their proliferation by inhibiting bacterial metabolism. Its effectiveness has been tested on the four main bacterial strains. Moreover, Bios Antibacterial® prevents mould, yeasts, and fungi, making your spaces salubrious and pleasant to the eyes and nose.
Bios Self-Cleaning®: the air-purifying porcelain stoneware tiles
As the name suggests, Casalgrande Padana's Bios Self-Cleaning® façade tiles have self-cleaning properties. In addition, they reduce nitrogen oxide emissions, which are among the primary air pollutants. Installing Bios Self-Cleaning® tiles over a façade surface of 150 sq.m purifies the air like a wooded area as big as a football pitch. It also eliminates an amount of nitrogen oxides (NOx) equal to that emitted by 11 cars in one day.
Committed to the environment
Casalgrande Padana has always been environmentally conscious and committed to reducing its footprint. That's why it uses the best technologies, commits to a circular economy, and implements certified process and environmental management policies.
As a result, Casalgrande Padana porcelain stoneware tiles are made through a closed-cycle manufacturing process where sophisticated antipollution equipment allows all the components to be recycled and reused with substantially zero emissions or dispersions. All this translates into 0% harmful emissions, 100% environmental impact reduction, 99.5% waste recovered, 74% self-produced energy, and 100% environmentally sustainable packaging. This cutting-edge production process focuses on sustainability, scientific research, and the best environmental experiences. It also aims to reduce pollution as much as possible to protect the landscape and territorial balance.
Casalgrande Padana porcelain stoneware tiles are versatile and made solely with natural raw materials. Therefore, they are environmentally sustainable and fully recyclable. In addition, they are fire-resistant, non-allergenic and have high flexural strength. They also resist frost, abrasions, stains, and weather agents. As a result, they are easy to lay and clean and maintain their aesthetic and technical features over time.